Uluru Transfer – Ayers Rock Resort to Alice Springs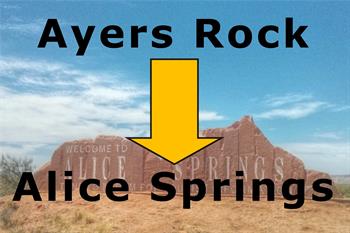 Duration: 345 Minutes
Location: Alice Springs, NT
Product code: TRAN_AR_AS
Book Now
Itinerary: Ayers Rock Resort to Alice Springs Bus Transfer
We collect you from the Outback Pioneer Hotel, Ayers Rock Resort just after sunset. The bus will arrive in Alice Springs at approximately midnight and we will drop you off at your Alice Springs accommodation.
Please refer to the list below for a more accurate pick up time.
Pick up time by month of travel: Uluru Transfer
January 7:40PM
February 7:20PM
March 6:50PM
April 6:20PM
May 6:05PM
June 6:05PM
July 6:10PM
August 6:25PM
September 6:35PM
October 6:50PM
November 7:05PM
December 7:25PM
Children aged 15 and under travel at a discounted rate of $80 per person.